V.i.P Premium
V.i.P Premium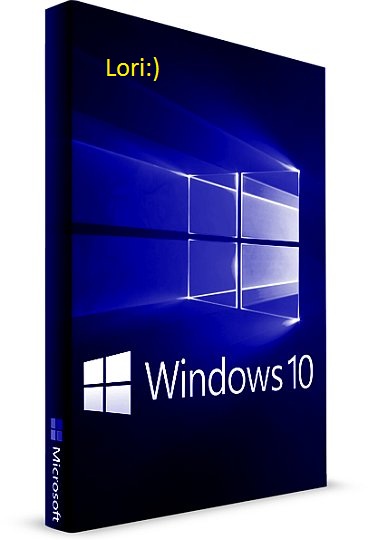 Windows 10 Pro Version 20H1/20H2/21H1/21H2/22H2 Build 1904X.2311 Lite x64 2022
Provider
:
Lori.Yagami

Format: ISO | RAR | x64
Platform: Windows 10 Pro Version 20H1/20H2/21H1/21H2/22H2
Language: English
Hoster: Rapidgator | 1DL
File Size: 3.87 GB
​
Designed to work well on older low spec PC's. Uses significantly less storage space, idle RAM and CPU Processes. Improves System Responsiveness. Reduces Boot Time, and software loading times. Improves gaming and productivity performance. Enhances Desktop looks with taskbar transparency and added themes. Also Great for use on modern high end PC's.
Features
- Compact Integrated + LZX (algorithm)
- Forced .NET Framework 4.0/4.5/4.6/4.7/4.8
- Bloatware FREE!!
- Optimized Pagefile/Services/Scheduled/Search Indexer
- Privacy Optimizations & Performante mode!
- Ghost Toolbox! (Add or Remove Windows Store and Much More!)
- Support any Other Language & Keyboard
- Support UWP Games / UWP Apps (ex. Forza/GOW/etc etc)
- Stock Drivers is not removed
- Updatable (can update to latest build windows10 version 2004/2009/21H1)
- Window update can be paused until 2050!
- GHOST CUSTOM BOOTABLE! (WPE)
- Windows 10 Themes
- Windows 10 iconpacks and much more!
Remove/Disables Components
- Removes Windows Apps and System Apps
- Removes Windows Security / Defender / Smartscreen
- Disable Remote Desktop / Tablet keyboard / NFC / Clipboard / Focus Assist - (Superlite only)
- Disable Print spooler (If you need printers please set Auto in Services)
- Removes OneDrive
- Disable Action Center / Notifications - (Superlite only)
- Disable Telemetry - (Superlite only)
- Removes Errors reports - (Superlite only)
- Disable UAC (Never notify)
- Removes WinSxS backup
- Removes Winre (can add using Ghost Toolbox)
What's New
- Fixed Undoing changes while upgrade
- Fixed Windows Login with Email
- Update OSbuild 1904X.2311
- Update Defender Engine
- Improved Boot Startup
NOTE: If you want to update this build in previous Windows please use this ISO to upgrade.
Buy Premium Account From My Download Links & Get Fastest Speed.
https://rapidgator.net/file/842daf7092943da4e2177fd1a21727e3/!~T3N!ALL.LORI.rar.html
https://1dl.net/e8wnwde3w430/__T3N_ALL.LORI.rar.html
​